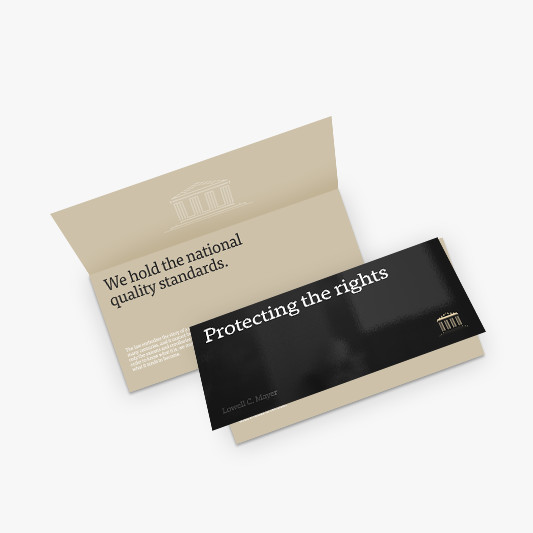 Finishing
Premium flyers with finishing
Finishing is very important if you opt for premium folded flyers. It makes your custom flyers match the atmosphere of the prestigious event. Spot gloss is a good example. This is a type of print finish designed to enhance the visual effect of the product. Applied on your folded flyers, it turns them into embossed flyers.
The spot gloss layer applied on an invitation leaves an extra palpable structure. You can use it to bring out the key elements of your printed flyers: logo, signature, artwork. The printing technology opens new possibilities for the designer.
Do you want your flyers to be resistant to damage, tearing and other adverse conditions? Use film coating. With this finish, their premium esthetics will last much longer.
You can see the effects of such work by uploading files with a 3D preview. This is a system for the visualization of graphic files that allows you to generate previews. It shows how the product, for instance your custom flyer, will be folded once printed.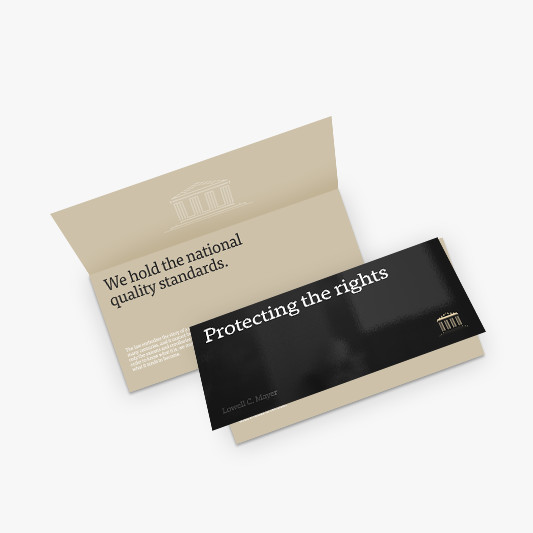 Premium Folded Flyers
All advantages of premium flyer printing
Standard marketing flyers allow you to communicate with a wide audience. You can include several different messages on one flyer.
Premium folded flyers represent a special type of flyers. Multiple configuration possibilities open possibilities for creative solutions. Premium flyer printing is a reliable way of reaching particularly important recipients. Communicate with them using sophisticated artwork that represents minimalism and timeless elegance.
With such advantages, your premium flyers printed by the Chroma online printing shop will be a consistent part of any exclusive event and are bound to be appreciated by its participants.